Alligators found eating dead human body in Florida
Authorities are still investigating the cause of death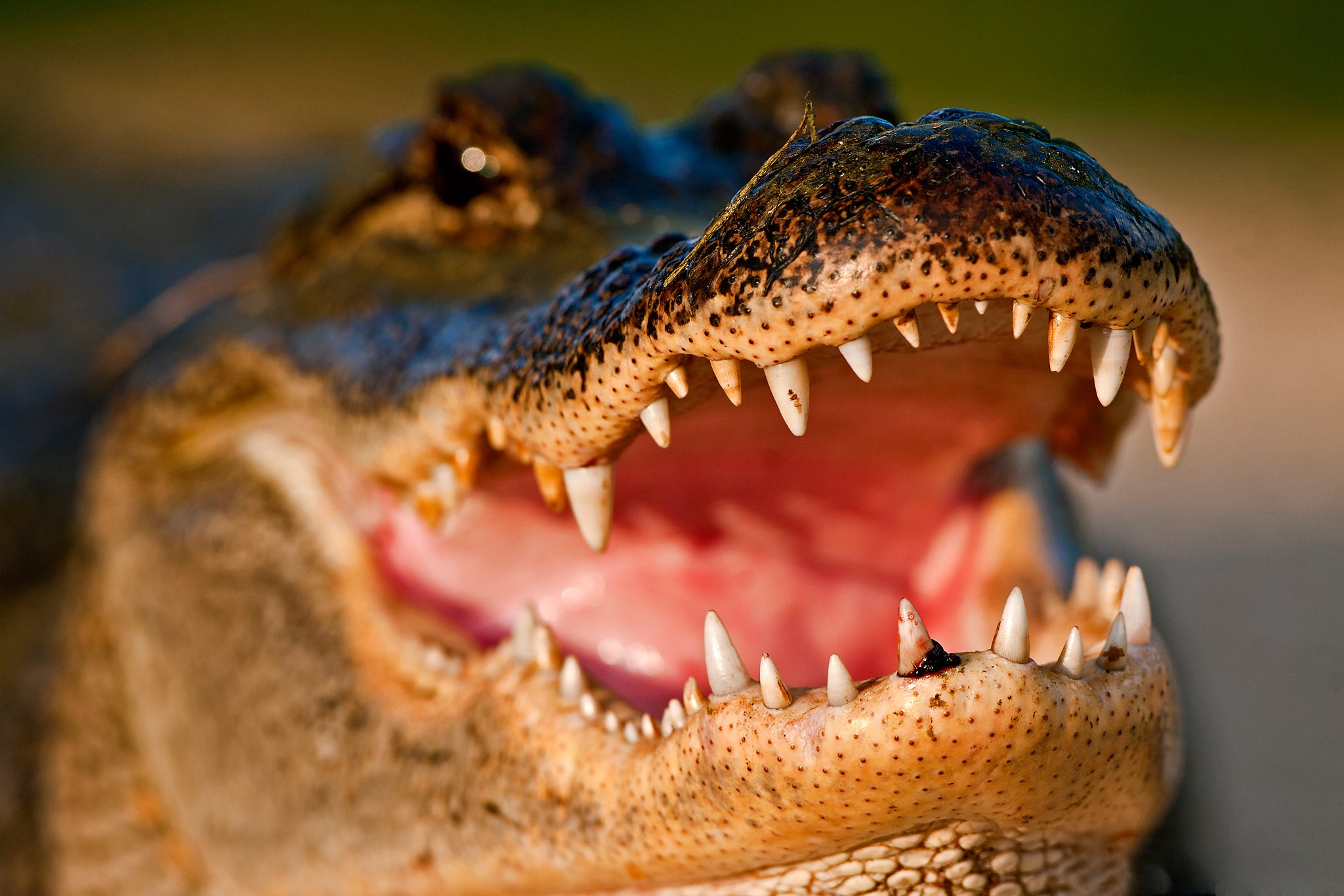 Two Florida fisherman stumbled upon a macabre scene befitting of a horror movie, as two alligators ate a human body found in a canal in the Everglades.
Notified by the fishermen, the Davie Police Department carefully worked to scare the reptiles away from the corpse so they could remove it from the area, in the town of Southwest Ranches, west of Fort
Lauderdale. The the alligators stayed close, the Sun Sentinel reports.
Officers armed with AR-15 rifles stood nearby, alongside an alligator trapper from the Florida Fish and Wildlife Conservation Commission (FWC), as a dive team entered the canal to finally recover the body Monday night.
Police said the body appeared to have been in the water for a long period of time.
Video: Watch as three-legged alligator crosses golf fairway in New Orleans
Show all 4
The Broward County Medical Examiner will perform an autopsy to determine the cause of death. It remains unclear whether or not the man was killed by alligators.
"We want to identify who the victim is and possibly figure out what happened to them and how did they end up here," Davie Police Sgt Pablo Castaneda told the Sun Sentinel. "Could it be homicide? Could it be suicide? Could it have involved a fisherman? We don't know."
However, FWC officials determined that the alligators were not responsible for the man's death, spokeperson Carol Lyn Parrish told The Independent. Should an alligator kill a human, Ms Parrish said, the FWC would "remove" it from the area and euthanise it.
"[We] determined no need to remove the alligators [from the Monday night scene]," she added.
Numerous reports of "nuisance" alligators have sprung up throughout the state Florida, where the species is thriving. The FWC says any alligator measuring more than four feet is deemed a nuisance and killed for its meat and leather as a way to pay the trapper.
Many of the encounter with alligators have proven harmless, but they are dangerous animals, and it is illegal to feed them.
The alligators found eating the human remains, however, were found in their natural ecosystem in the Everglades – a National Park Service ecological preserve that provides a home for alligators and other endangered animals.
Join our commenting forum
Join thought-provoking conversations, follow other Independent readers and see their replies