The next fish you catch, see if you can identify its lateral line.
The lateral line is a set of sensory organs fish have that we do not. For that reason, it can be hard for us to understand the lateral line and how it is used by fish to find and capture prey. But understanding that sense is important to anglers and their success.
A fish's lateral line is a series of pores on the side of the body. For fish that have scales, those pores are holes right through the scales located on the lateral line. Inside those pores are small nerve cells. Those microscopic nerve cells have little hairs in them that detect water movement.
The lateral line is used by fish to detect water movement in their environment. They detect currents through their lateral line.
It is easy to see and understand currents in flowing waters, but there are currents in pits, ponds, lakes and reservoirs, too. Fish are aware of even the slightest water currents in their environment.
People are also reading…
Look for clues about currents in standing waters. Pay attention to wind direction and wave action. If you look closely, you often can detect slight currents moving down shorelines. Once you identify those slight currents, look for fish to relate to them just as they would in a river, stream or canal. Fish sit out of the main current, where they can conserve energy. But they want to be close to the edge of the current, where they can capture prey.
Fish also use their lateral line to find and capture prey. The fish use their lateral line almost like a sense of "distant touch."
In seminars, I illustrate it this way: Imagine you are sitting in the back of the room. I am standing in the front waving. Then imagine you could feel on your face the air movement caused by my waving hand. That is what the fish can feel through their lateral line. Everything that moves through the water displaces water. Fish can feel that water displacement through their lateral line.
Now imagine a big walleye sitting on a point in Lake McConaughy. A school of baitfish swims by several feet from the walleye. With the light conditions and water clarity, those baitfish are too far from that walleye to be seen, but they can be felt. That predator fish can detect the water displaced by those swimming baitfish through its lateral line.
Fish can see colors. But instead of worrying about the hot color you tie onto the end of your line, you should be more concerned with the "vibes" your baits and lures are putting out. We know that depending on the feeding mood of the fish and the conditions, they might want one thing one day and a different presentation the next.
Think of presentations in terms of vibration, how your baits and lures appeal to the fish's lateral line sense. If you are fishing low-light conditions or dirty water, use something that is going to displace some water, that is going to let the fish know your bait is there even if they cannot see it. Under bright conditions and clear water, something more subtle, more natural, probably will feel more like a real prey item the fish want to eat.
9 great Nebraska fishing holes
Lewis and Clark Lake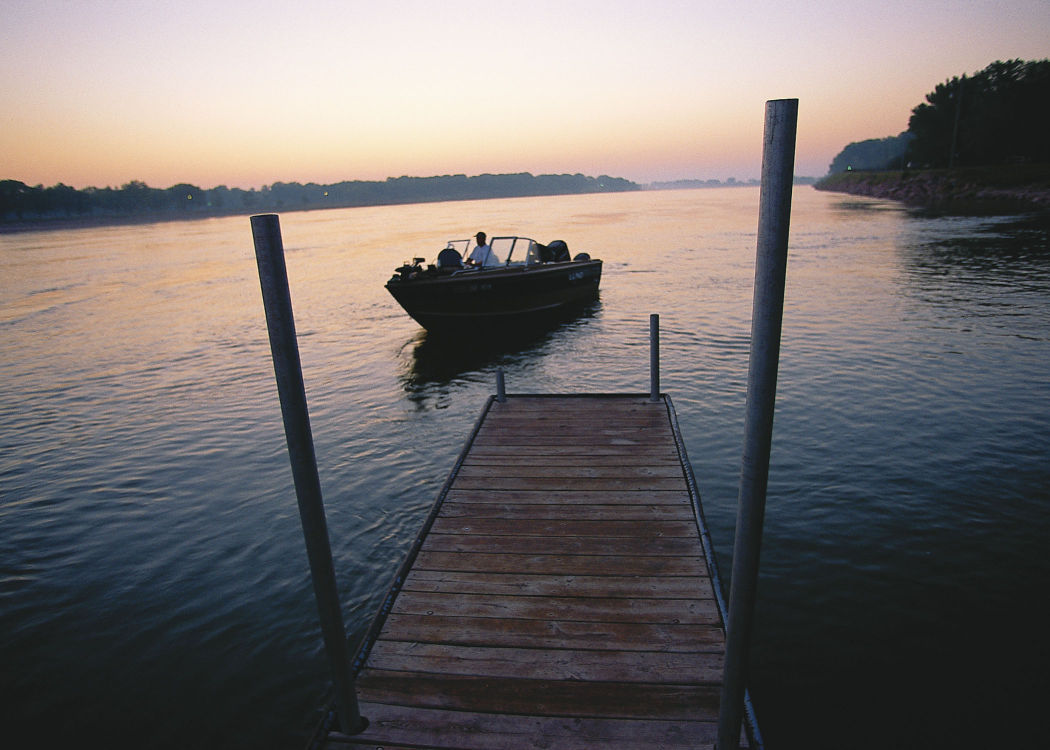 Featuring large catfish and walleye, Lewis and Clark Lake near the Nebraska-South Dakota border is a popular spot for anglers.
Holmes Lake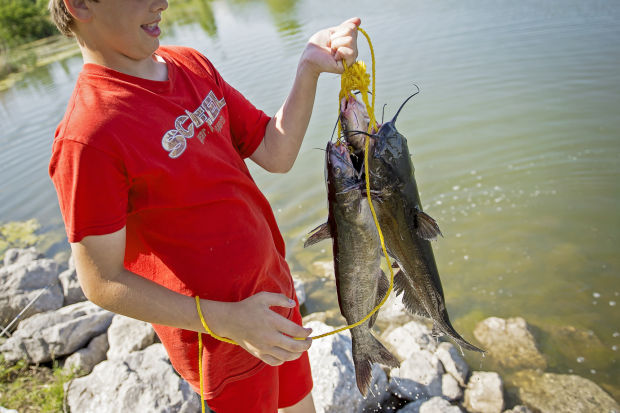 Kobe Smith checks on three catfish he caught fishing at Holmes Lake in 2014. The lake has made a top 100 list of the most family-friendly spots for fishing and boating.
Lake McConaughy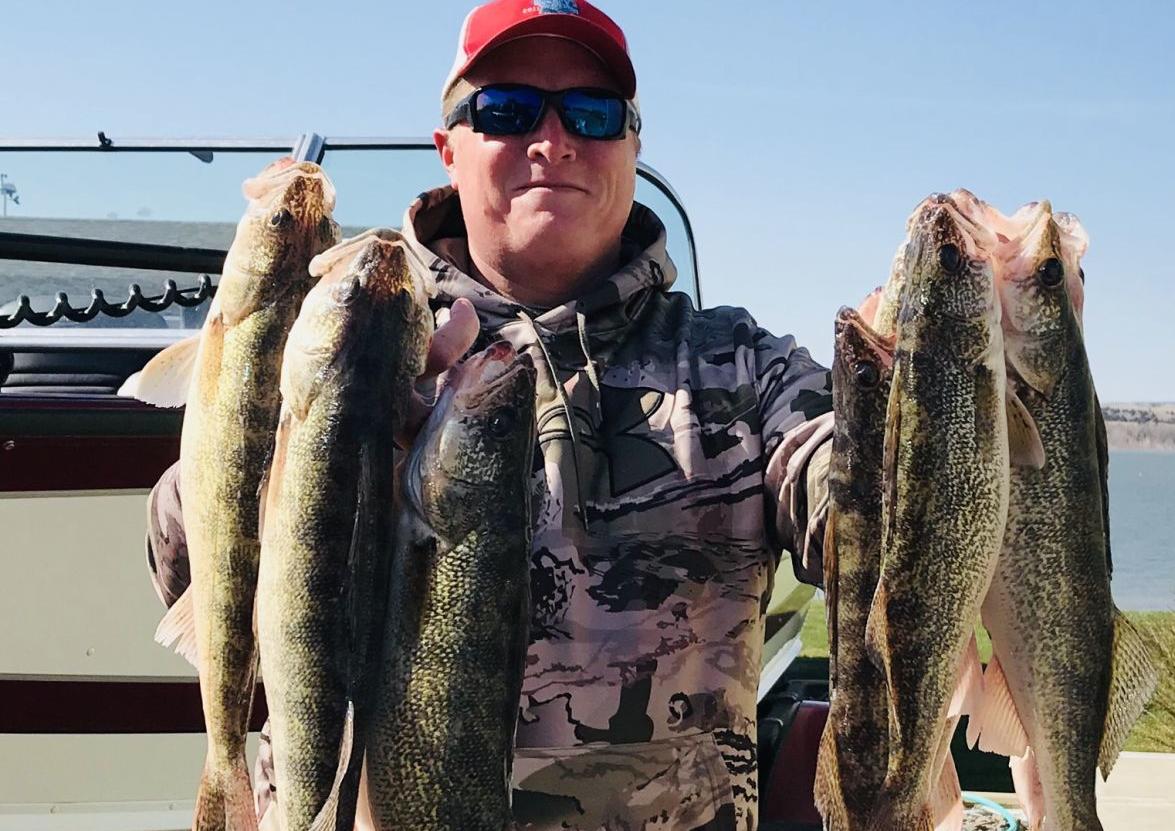 A popular place for walleye fishing, Lake McConaughy is a popular location for its deep, clear waters. The record walleye catch also came out of these waters.
Johnson Lake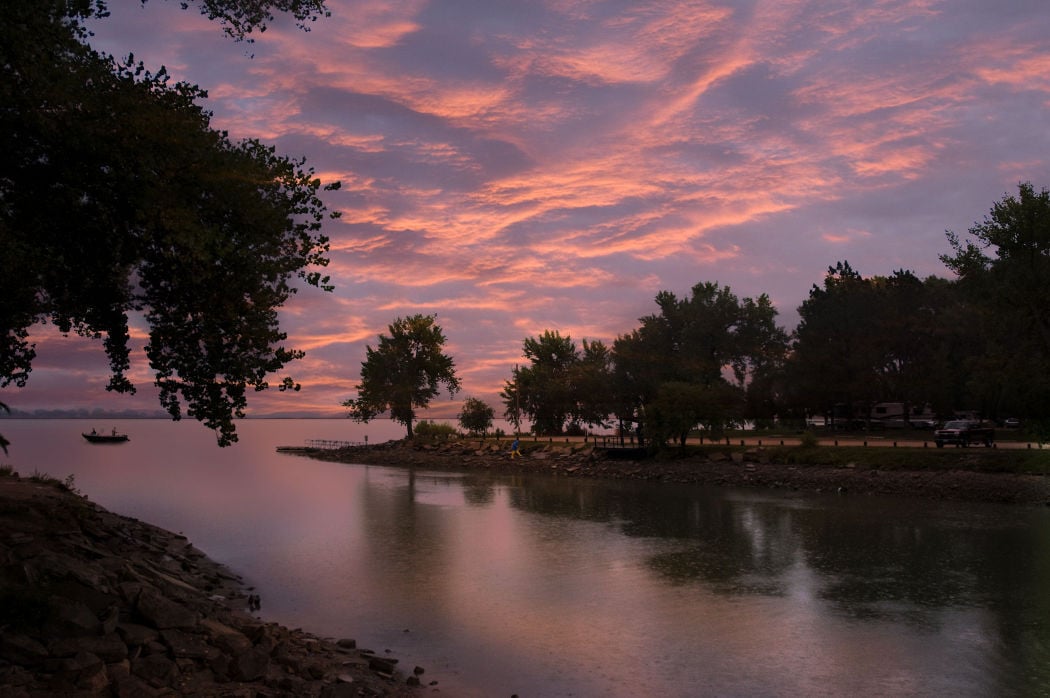 Johnson Lake State Recreation Area near Lexington is a favorite fishing spot for its abundance of walleye.
Pawnee Lake State Recreation Area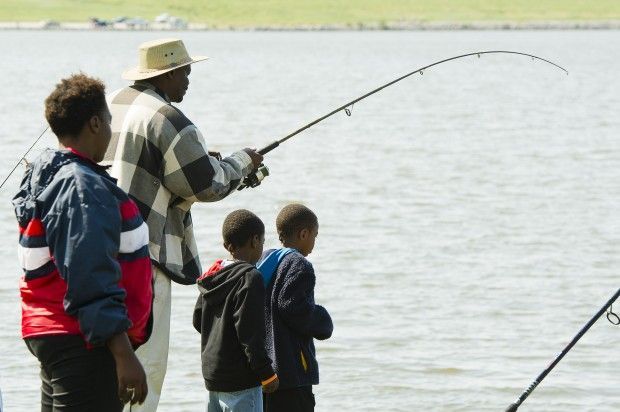 Fishers often try to hook carp at Pawnee Lake State Recreation Area.
Lake Ogallala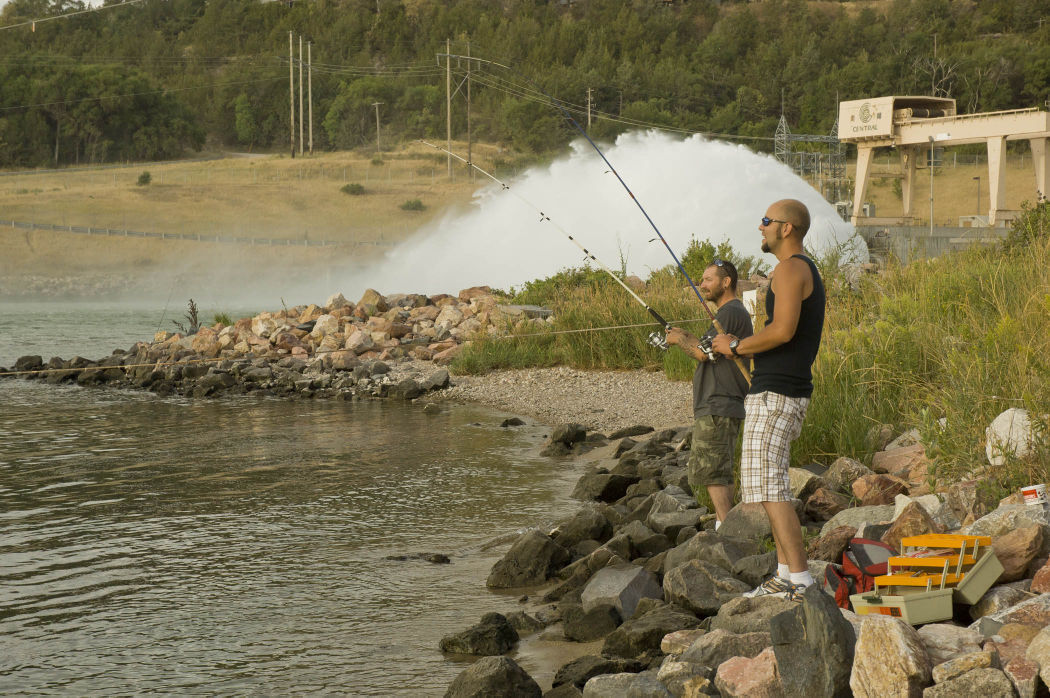 Lake Ogallala was rated 14th on the 2015 Top 100 Family Places to Fish and Boat in the United States and is known for its rainbow trout.
Recharge Lake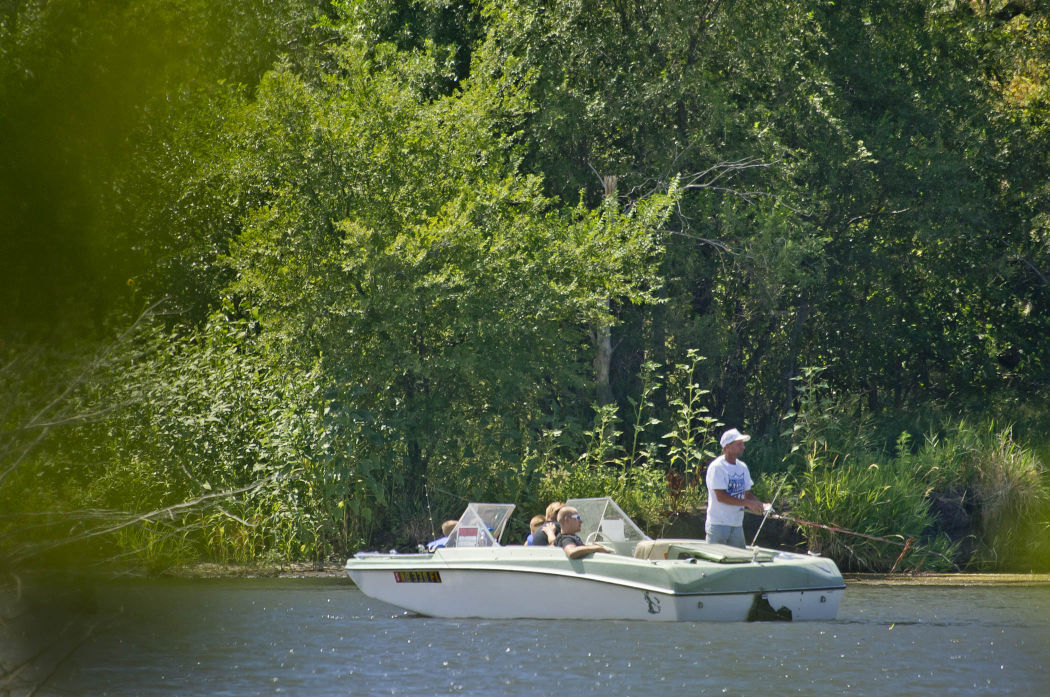 A spot for largemouth bass, crappie, catfish and bluegill, Recharge Lake outside York is a regular spot for boaters, campers and anglers alike.
Lake Wanahoo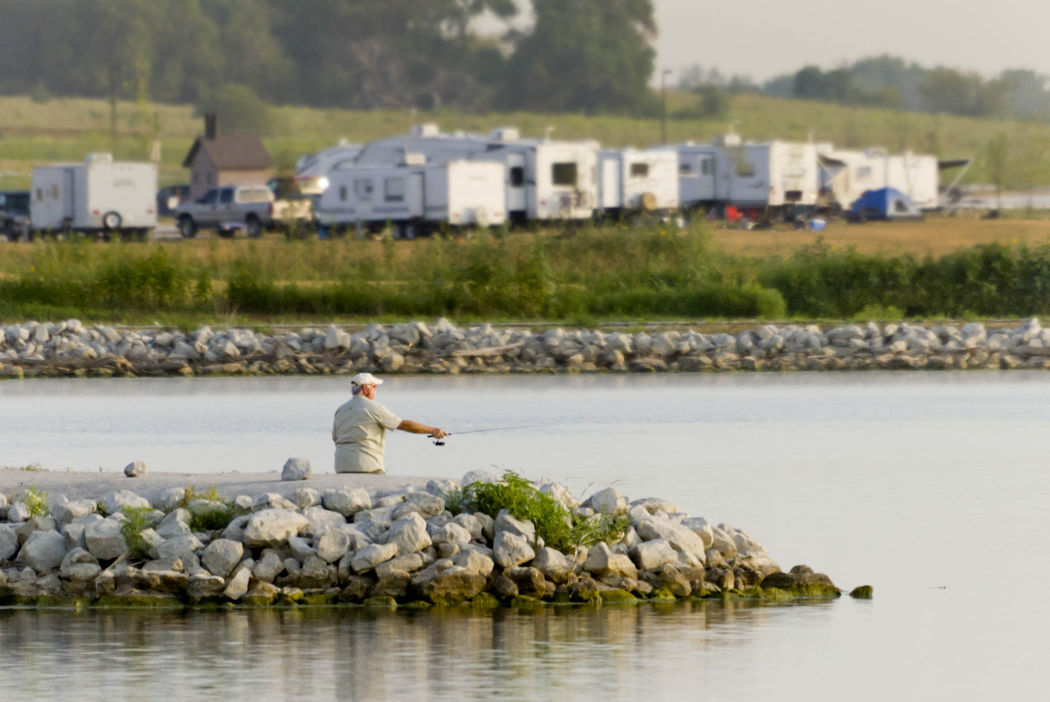 Just one mile north of Wahoo sits the 637-acre Lake Wanahoo. It's a popular spot for fishermen and campers.
Wildwood Lake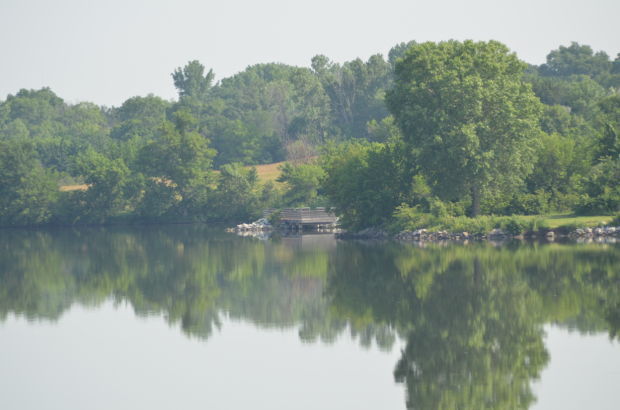 Wildwood Lake in northern Lancaster County is popular for camping and fishing. It also features an ADA-compliant fishing pier.