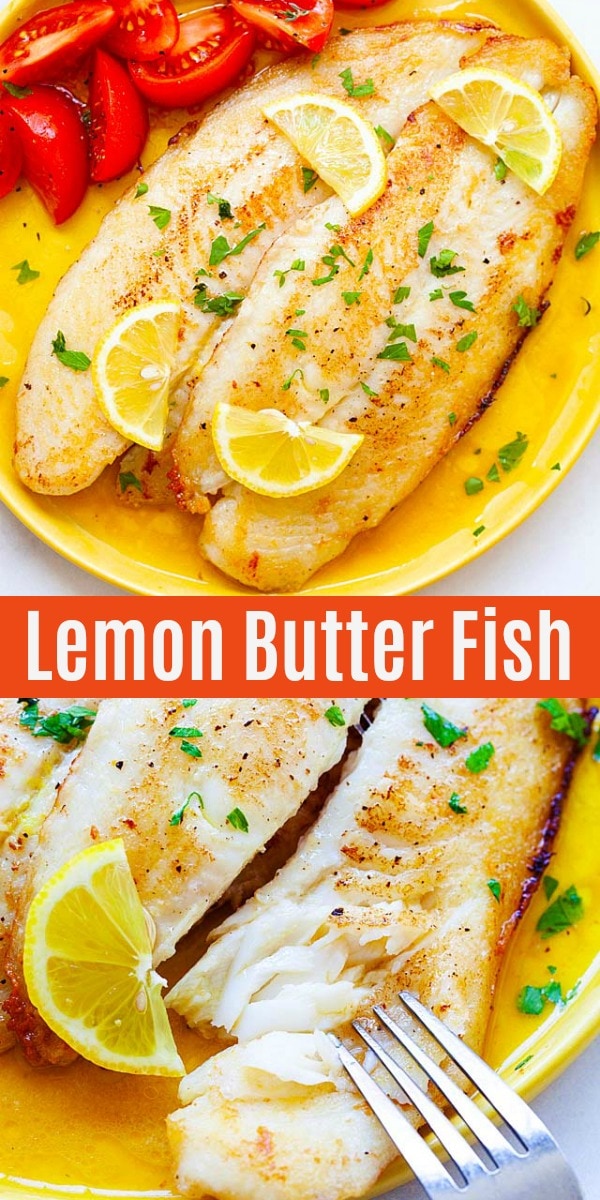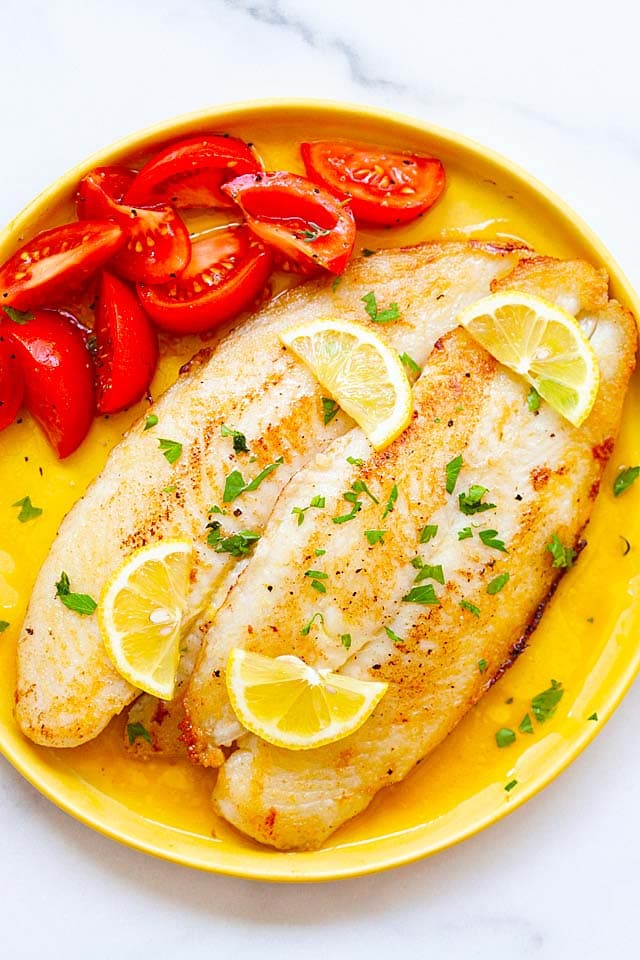 What Is Swai Fish?
Swai fish is one of the most common white fish available in the United States. Swai is also called Basa fish. They are a type of catfish and mostly farm-raised in Vietnam.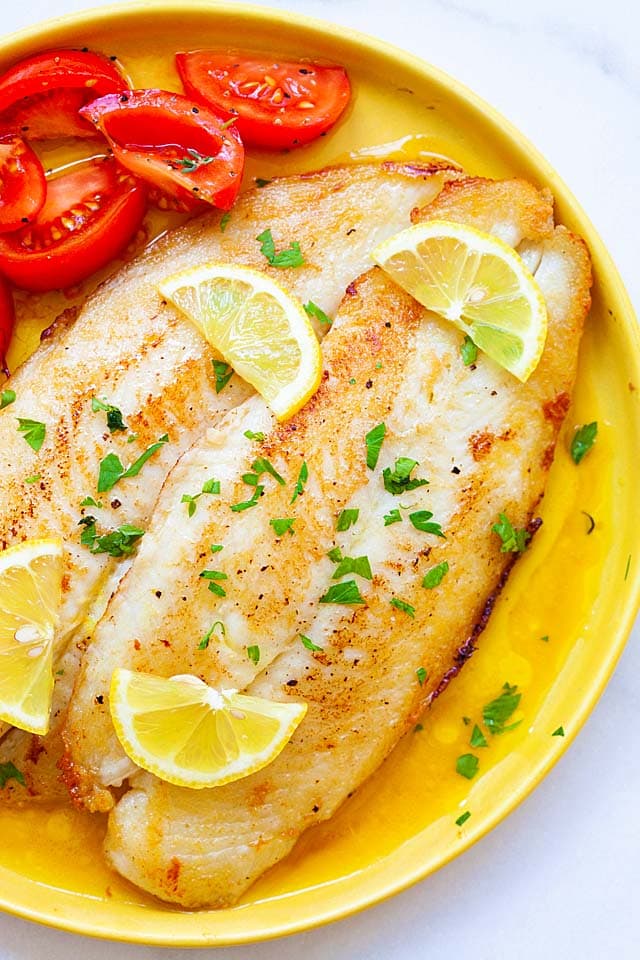 Its fillet has a delicate taste, with semi-firm flesh. It's one of my favorite fish recipes, other than baked cod and tilapia recipes.
Cooking Swai is very easy and one of my favorite Swai fish recipes is pan fried on the skillet.
In this recipe, I will teach you how to cook Swai fish and make restaurant quality pan fried fish in lemon butter sauce.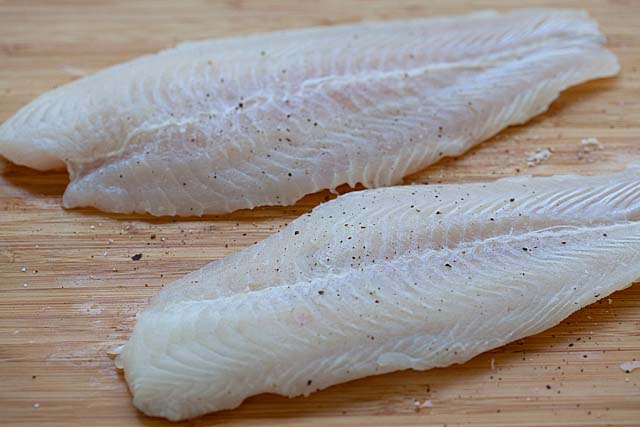 Other Swai Fish Recipes You Might Like
Ingredients for Pan Fried Fish:
This easy pan-fried fish recipe calls for 5 ingredients. The lemon butter sauce is made with melted butter and fresh lemon juice. It's that simple!
Swai fish or Basa. You may also use other white fish such as sole, halibut or cod.
Butter.
Lemon juice.
Salt and ground black pepper.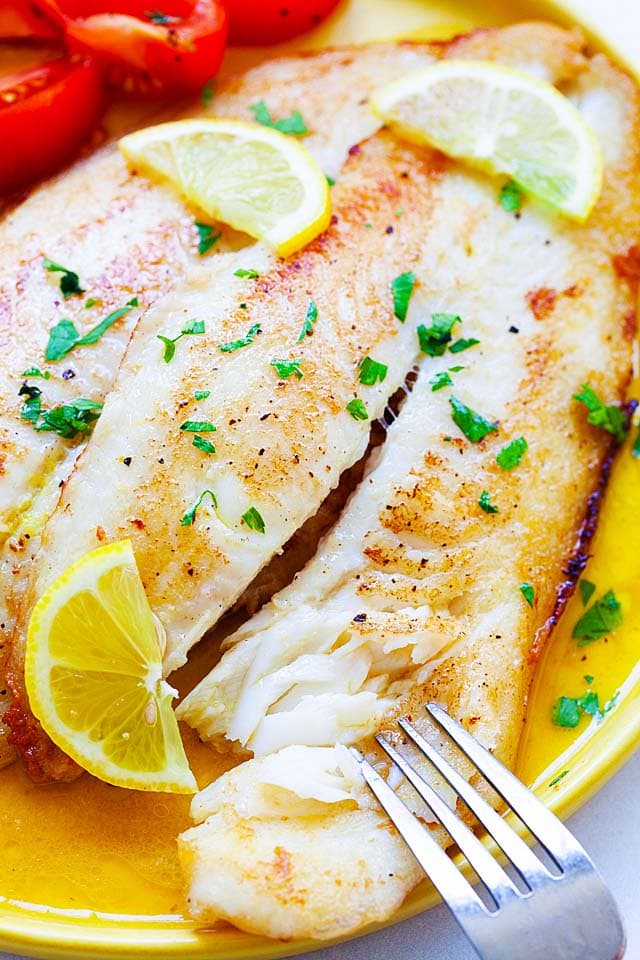 Frequently Asked Questions
Is It Healthy?
Swai is healthy, sustainable and good for you. It's rich in protein and omega-3. It has zero carb and very low in fat. They are safe to eat on a monthly basis.
How Many Calories per Serving?
This recipe is only 157 calories per serving.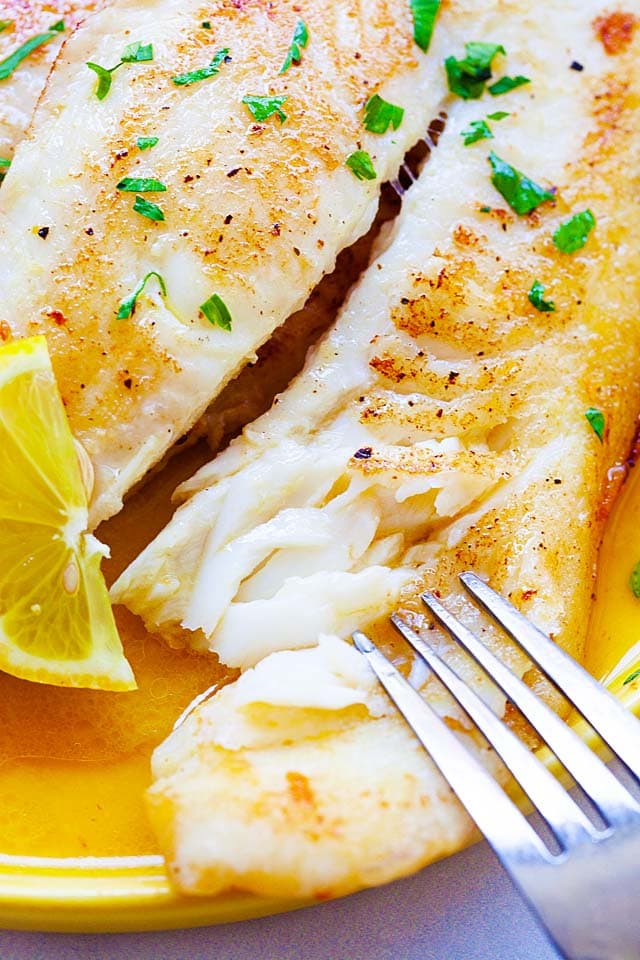 What Dishes to Serve with This Recipe?
This meal is best served with a side dish such as marinated tomatoes. For a seafood restaurant style dinner at home, I recommend the following recipes.
5 Secrets to 20 Min Dinners
Get tricks for quick & easy meals!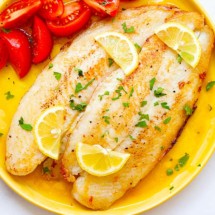 Lemon Butter Swai Fish
Lemon Butter Swai Fish – tender and moist pan fried fish with lemon butter sauce. This recipe takes 10 mins from start to finish and rival the best seafood restaurant. Serve alone or with pasta for dinner.
Ingredients
1 lb. Swai fish or Basa
salt
ground black pepper
1/2 tablespoon vegetable oil
2 tablespoons unsalted butter melted
1/4 cup white wine
1 tablespoon lemon juice
1 pinch salt
1 teaspoon chopped Italian parsley
Directions
1

Rinse the swai fish fillets with cold water. Pat dry with paper towels. Seasoned both sides of the fish with salt and ground black pepper.

2

Heat up a skillet on medium-high heat. Add the vegetable oil. Pan fry the Swai fish fillet, about 1-2 minutes on each side. Turn the fish over gently and pan fry the other side until both sides are light brown with slightly crispy edges. Dish out on a plate.

3

In a sauce pan, heat the melted butter, then add the white wine and lemon juice. Add a pinch of salt. As soon as the sauce bubbles, turn off the heat. Drizzle the sauce on the fish, garnish with parsley and serve immediately.
Recipe Notes
You may also use other white fish such as sole, halibut or cod.