fishing for new opportunities
New support programs for Aboriginal fisheries, aquaculture hold promise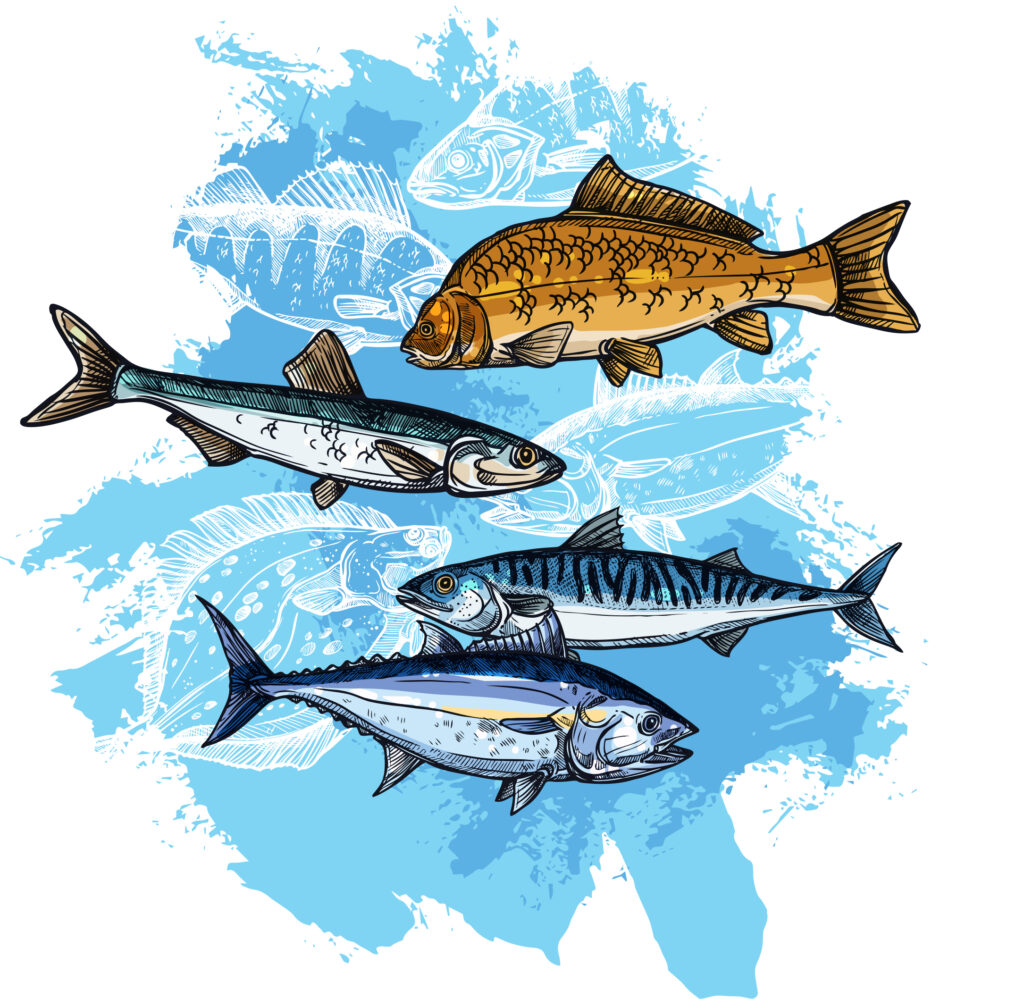 By Graham Chandler
On May 24, Fisheries and Oceans Canada (DFO) together with the National Indigenous Fisheries Institute announced the completion of a two-year review of the federal government's Indigenous fisheries programs. The far-reaching study was pan-Canadian in scope and resulted in the overhaul of old, and establishment of new, programs encompassing every region of the country. The programs provide funding and support to Indigenous groups and communities for developing their own communal commercial fishing and aquaculture enterprises.
West Coast
On the Pacific side, the Aboriginal research was conducted by the First Nations Fisheries Council of B.C. (FNFCBC), part of the National Indigenous Fisheries Institute. Jordan Point, executive director, says "stemming from that, we identified a few different avenues to move forward to enhance some of the existing programs to stimulate economic development and fishing enterprises for the Pacific side."
One outcome was a revised Pacific Integrated Commercial Fisheries Initiative (PICFI). First launched in 2007, it was designed to increase First Nations' access to commercial fisheries in B.C. The new review has enhanced the program to improve business and operational capacities required by Indigenous commercial fisheries enterprises to successfully manage sustainable fisheries.
When asked what challenges and barriers are faced by B.C. First Nations wanting to launch a new fisheries or aquaculture venture, Point is quick to answer. "I think they are multi-faceted," he says. "And that's what the PICFI is designed to address. I would say Number 1 is access to capital for startup and feasibility studies. That's a barrier. Accessing licenses and quota availability for high-value species is another." He says Nations seem to be focused on the access and availability for high value species like halibut, cod, Dungeness Crab, and urchin. "There's not a lot of license quota around so you have to find a willing seller. And a lot of those fishing regimes are expensive to get into because they are high value."
How does FNFCBC help these communities? "We work in a joint process with DFO, through a business development management committee (BDMC) to implement the PICFI," says Point. "Under this, we have established 25 separate Community Fishing Enterprises (CFE). Most of them are collaborative processes that involve more than one First Nation." The 25 CFEs involve approximately 90 B.C. First Nations he says. "Some are already existing tribal councils, some are First Nations that work together on similar interests like fishery licenses because it is based on economies of scale and efficiencies."
Applicants for new CFEs make a proposal, self-identifying how they want to work. "The pilot program was rolled out in 2014," says Point. "And now we are doing a new callout for new en-
trants. Part of that is to allow for the expansion of people who are interested in aquaculture. "We provide kind of a funding envelope for overall programs of around $14 million per year. Within that we provide business development support and also the ability to acquire licenses," he explains. "So they can apply for two streams: one to help develop their own internal business structures and then one for actual license acquisitions."
Business consultation services are also provided. "As part of the BDMC process we have a group that supports the businesses as they evolve," says Point. "A contracted business management team of subject matter experts. They review projects and will provide advice to the application review committee for a particular project." Point offers some advice on niches/opportunities currently available to Aboriginals in B.C. First, "diversification is critical," he says. "You don't want all your eggs in one basket."
For aquaculture on the Pacific side, he says there are three streams: marine, shellfish, and a fresh water component. But he has a heads-up on aquaculture ventures: "We found overall that aquaculture is very expensive to start up. If you are doing closed containment system that's a minimum $20 million. And there are buying margins for profitability and a lot of concern with considerations like science and health. You need to have a well thought out business plan. Because not only are you doing it from a business perspective but you have to go back to your communities and be accountable to them for success and implementation and so on."
Several Indigenous fisheries businesses have found success in B.C. For example, Haida Wild Seafoods, part of the Haida Enterprise Corporation. They didn't respond to interview requests but Point says of them, "Location, location, location is always the key thing and they have such a beautiful area. Even other First Nations are looking to work with the Haida. They have a good model up there." Point offers some simple words of advice for an aspiring startup: "Make sure you are communicating well with your community to really identify priorities," he says. "Have a Plan B if you're not able to get the species of choice. And make sure your back room is well organized." Finally – and importantly – he reiterates, is to diversify.
Atlantic Coast
The parallel program on the east coast is the Atlantic Integrated Commercial Fisheries Initiative (AICFI), which provides funding and support to the Mi'kmaq, Maliseet and Peskotomuhkati First Nations in Nova Scotia, New Brunswick, Prince Edward Island and the Gaspé region of Québec. Its aim is to maximize the potential of their communal commercial fishing enterprises and strengthen economic self-sufficiency through developing self-sustaining CFEs; enabling Indigenous groups to be fully capable of owning and running successful fisheries operations.
Although not part of the AICFI, a stellar example of what's possible for Aboriginal business entrepreneurship in Atlantic Canada with funding assistance is the Bideford Shellfish Hatchery in PEI. It's part of the Bideford Marine Centre, 100 percent-owned by the Lennox Island First Nation via the Lennox Island Development Corporation. The Hatchery produces shellfish larvae for sale to the aquaculture and public fishery markets. Decades ago, the Centre was a regional shellfish hatchery but closed in the 1980s; the facility then went through various uses, but was always seen as falling far short of its potential. So a few years ago the Lennox Island Development Corporation spotted that potential and acted on it. "In 2014, the Council of Lennox Island asked the Development Corporation to come up with a plan for the facility," says Mike Randall, Executive Director, Lennox Island Development Corporation. "After a feasibility study was completed, the best option for the
facility was to repurpose it as a shellfish hatchery and training facility." He says the timing was right. "From meeting with the shellfish industry, we knew the need was there for high-quality disease-free hatchery seed. From there we had a design plan created and a five-year business plan completed to confirm our case for PEI's only shellfish hatchery."
It proved to be an astute move. Most of the shellfish seed used in the PEI aquaculture industry was being purchased from out of province. It made sense to make the seed available on PEI. And it serves as an example of how funding availability can help: The Corporation sourced $248,683 in new funding for the project from ACOA, the province of PEI, the Aboriginal Aquaculture in Canada Initiative and the Aboriginal Business and Entrepreneurship Development fund. Importantly, community support was immediately behind it. There were challenges, says Randall. "One of the greatest challenges from the beginning was maintaining high quality water and food (algae) for our brood stock (mature oysters used for spawning)." It required proper filtration, close monitoring of quality and temperature, and frequent testing of water quality and consistency. Moreover, they had to operate while the facility was under construction. "We created our first spawns of the season all while continuing our retrofit of the facility," he recalls. "We had a lot going on all at once, but we knew we had to make our first season a success." And they did.
"We ended up completing our retrofit of the facility and making our sales goals for the season." Marketing was key. "A lot of our marketing in the beginning was word of mouth through the aquaculture industry on PEI," says Randall. "If the oyster fishers received a great product that they were very pleased with, word would spread." As production increased, they created new platforms: a modern website and social media like Facebook, Instagram and Twitter. "Watching our progress through videos and pictures really helps our customers see the growth and the attention to detail that goes into our product."
The Centre started producing oyster spat in April 2017, and now employs seven people; six are community members, "many of whom are working on or have completed science-related degrees and have been a great asset to the hatchery," says Randall. By December 2017, the hatchery had a backlog of orders for seed for 18 million oysters, far exceeding expectations. "We are currently in our third production season and we feel that we are closing in our numbers for this season," he says. "Come November, we will we be already planning our fourth season and increasing our numbers to reach the 25 million seed mark."
It wasn't long before the venture's success was recognized: Last September, the hatchery won the Ulnooweg Entrepreneur Award for Aboriginal Government Enterprise of the Year.
But they're not about to sit on their laurels. There are plans. Like "supplying our lease with seed to create our very own Lennox Island Oysters," says Randall. They're also developing partnerships to do further R&D in the industry with organizations including the PEI Shellfish Association, Atlantic Veterinary College, and PEI Aquaculture Alliance.
In addition to the Bideford venture, the Lennox Island First Nation owns and operates Fisherman's Pride, a primary resource harvester and seller of inshore seafood.
Words of advice to offer other First Nations contemplating new fisheries or aquaculture ventures? "Have a thorough, well thought out plan," Randall says. "It took us two years to complete all the pre-work needed to even sell the idea of a shellfish hatchery before we started our first production season. Having the right crew and advisors has been key. And mutually beneficial partnerships are vital."
The North
As part of the above review process with DFO, the National Indigenous Fisheries Institute engaged more than 50 Indigenous communities to inform the development of the Northern Integrated Commercial Fisheries Initiative (NICFI). This new program provides funding and support to Northern Indigenous groups and communities that aren't eligible for AICFI or PICFI in areas where DFO manages the fishery. It supports development of Indigenous-owned communal commercial fishing enterprises and aquaculture operations.
Similar to AICFI, the objectives of NICFI include: building the knowledge and skills needed to manage fisheries enterprises; increasing access to safety training and vessel operation to fish safely and effectively; capacity-building; and enhancement of economic returns from fisheries and aquaculture for the local and broader benefit of communities.
A few years ago, the GNWT recognized that the NWT fishing industry was facing many challenges. Over the past decade, the NWT commercial export fishery had declined substantially – production had dropped to less than half of historical levels. Something needed to be done that would create economic opportunities.The need to revitalize the NWT commercial fishery was initially highlighted in the 2013 NWT Economic Opportunities Strategy. It identified the Great Slave Lake (GSL) commercial fishery as a priority opportunity to advance regional economic development and diversification. In 2017, a new strategy designed to guide investment and support of this industry was released.
Entitled Strategy for Revitalizing the Great Slave Lake Commercial Fishery,
it lays out actions to be implemented over a five-year period to restore the GSL commercial fishery. Seven key focus areas are identified, led by the need to upgrade processing capacity and re-establish lakeside collection infrastructure.
"The Hay River processing plant is a significant investment by our government linking it with the federal government," says Tracy St. Denis, Assistant Deputy Minister Economic Development, Department of Industry, Tourism, and Investment, GNWT. "Infrastructure Canada supports the fish plant so for that particular focus area that's definitely the biggest deliverable out of the whole strategy right now." The $8.8 million, 1,600 square-metre plant will be owned by the GNWT and operated by the Tu Cho Co-operative, the business arm of the NWT Fisherman's Federation, says St. Denis. "It's out for tender right now, with completion expected for winter 2020." Supplying the new plant will be commercial fishers operating in GSL as well as Kakisa and Tathlina Lakes to the south – providing mainly whitefish, lake trout, northern pike and walleye. It will provide new jobs. "We are thinking initially probably 10 to 14 positions; some full time and some part time," says St. Denis. "That is based on current volumes so as we increase those we would see those numbers getting adjusted."
With increased throughput, the need for expanding markets becomes clear. Addressing that focus, "there will be a marketing plan being developed by the NWT Fisherman's Federation so there will be more work done in that area," says St. Denis.
The initial plan is to sell fish in the North but once the marketing plan is complete that may well grow in scope. "We believe there is a market in southern Canada and other markets whether they be New York, the Pacific Northwest, or possibly Asia," she says. "Great Slave is a deep, cold lake that produces world class fish – we know there is definite interest out there for our product." Another important focus area of the strategy was incentives for remote and winter fisheries that are typically not competitive due to higher costs. Help is on the way. "We are working with DFO's Small Craft Harbours program in Yellowknife and Fort Resolution about setting up pickup points and docking locations so that people can start winter or remote region fishing," says St. Denis.
This is in addition to the already-existing GNWT Commercial Fisheries Industry Support Program available to fish harvesters. And as the fisher population ages, some incentives to increase participation in the GSL fishery was found to be in order. Part of the solution is the recently-opened Hay River Marine Training Centre. "We have set up a series of workshops covering small vessel operator proficiency (SVOP), also training around marine first aid, marine emergencies and radio operators," says St. Denis. "And we are looking at other training that we could do around the lake as well." Summing up, St. Denis expounds on opportunities the strategy brings for Aboriginals. "One of the things that we'll be looking at especially as a focus on new entrants is working with our Indigenous partners and communities about having youth getting involved," she says. "And at the end of the day our goal is to get better pricing for the fish so that our youth have business opportunities into the future."
Moreover, there is further potential for the fish plant to provide other value-added products. For example, "we are currently working with the federal government and the Tu Cho about looking at fish fertilizer because every opportunity to add value then has money go back into the members of the Co-op," says St. Denis. Anywhere in Canada, Indigenous communities face challenges and hurdles when they want to launch a new fisheries venture. The words of advice and success examples generate some key buzzwords: diversify, plan, communicate, market, get community on side. Once those have been taken care of, there's no limit to the success that could follow. ABQ