NEAR FARMINGTON, Minn. – Fish flop wildly, and water flies as DNR fisheries specialist Troy Lejeune dips his net into a large tanker truck and lifts dozens of young rainbow trout into the air. He hands the net to his Twin Cities counterpart Mark Nemeth, who transfers the fish into a smaller truck that will soon deliver them to a winding river outside Farmington.
Brilliant sunshine, a bright blue sky and balmy temps make Minnesota's trout opener feel close enough to touch.
Three thousand trout raised in the DNR's Lanesboro hatchery will be released at various locations along the Vermillion River in Dakota County this Friday in preparation for stream trout season, which opens April 15. It's part of a larger effort by the DNR to restore the natural habitat of the river, and help the rainbow and brown trout populations thrive.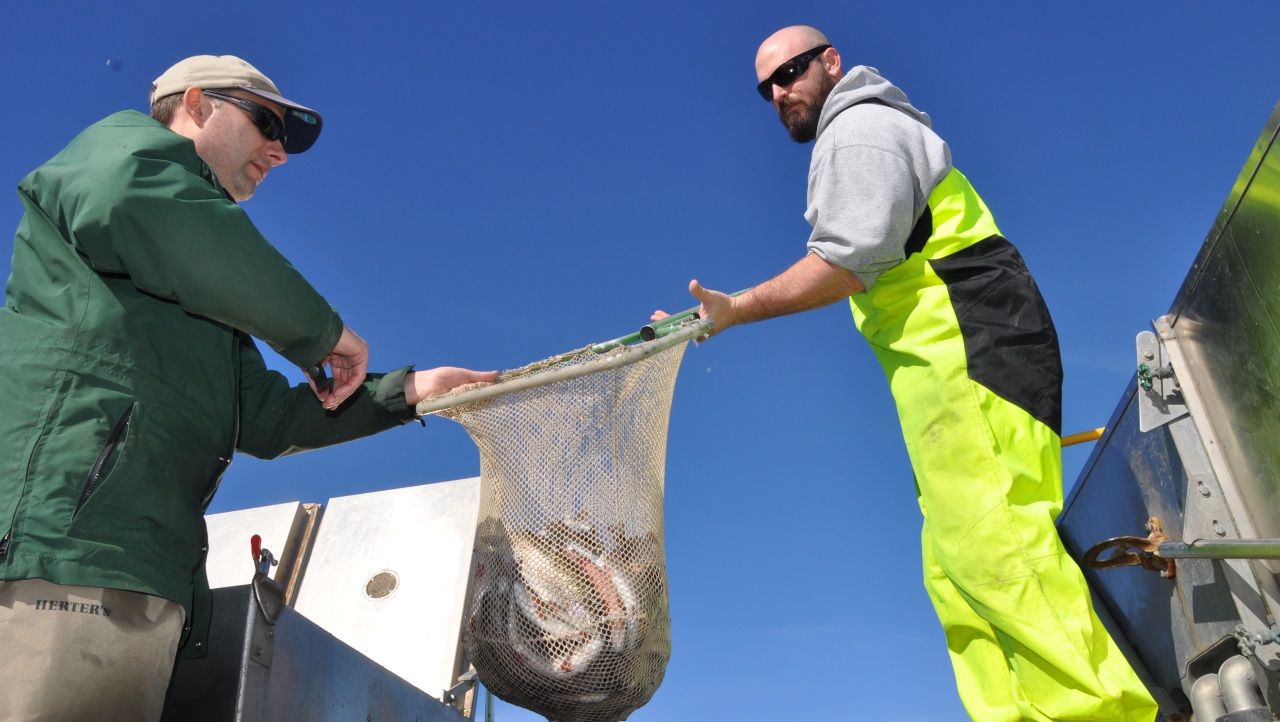 "There have been a number of channel restorations, stream restorations down here on the Vermillion, that's part of the overall part of what we do in DNR fisheries," explains East Metro Fisheries Manager T.J. DeBates. "A lot of folks think it's all about stocking fish, that's part of it, part of what we do, but a lot of what we do is habitat work, and when you don't have clean water and good habitat you're not going to have those good fish populations."
DeBates says 2016 was a record year for sales of trout stamps, a reflection of a fish population he says "is in really good shape, numbers and size as good as it's ever been."
Here in Farmington, a change in regulations has also increased the number of anglers seeking out the colorful fish. Before last year, only fish caught within city limits could be kept. The DNR expanded the keep zone further out on the Vermillion, and advertised the change in policy. The result has been a modest trout fishing boom.
"I came down here last year, opening weekend, this parking lot, there were about 25 cars and every parking lot along this stretch was full," DeBates recalled.
The crew drives the smaller tanker truck down a bumpy trail that runs through a large parcel of land purchased by the DNR for hunting, fishing and prairie restoration. Once down to the banks of the Vermillion, the DNR crew again dips nets into the tanks, filling them with 11- to 12-inch yearling trout that are carried to the river and released into the pooling water. The DNR fisheries professionals are helped by four students from Farmington High School who are working on a trout project for their environmental science class. The young fish swim off, some to be caught in coming months and others, to survive and spawn in a natural setting.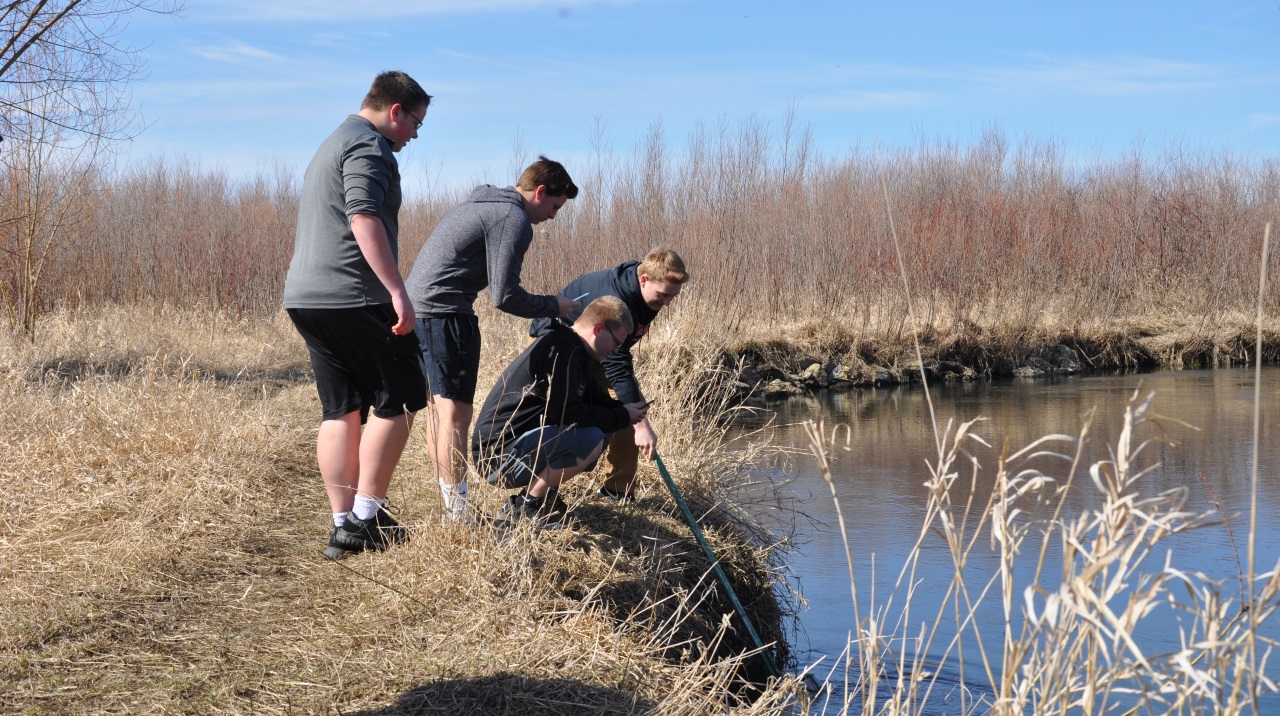 "It's just a piece of the puzzle down here, the stocking, but where we're stocking the fish there has been a lot of natural design, natural stream restorations done," DeBates said.
It's not just the Vermillion River that is finding new life on this accessible land. The DNR's wildlife division will execute a controlled burn this spring to regenerate plant life, eradicate weeds and invasive growth, and return the prairie to its own natural state. DeBates says the partnership between DNR divisions only serves to enhance the outdoor opportunities.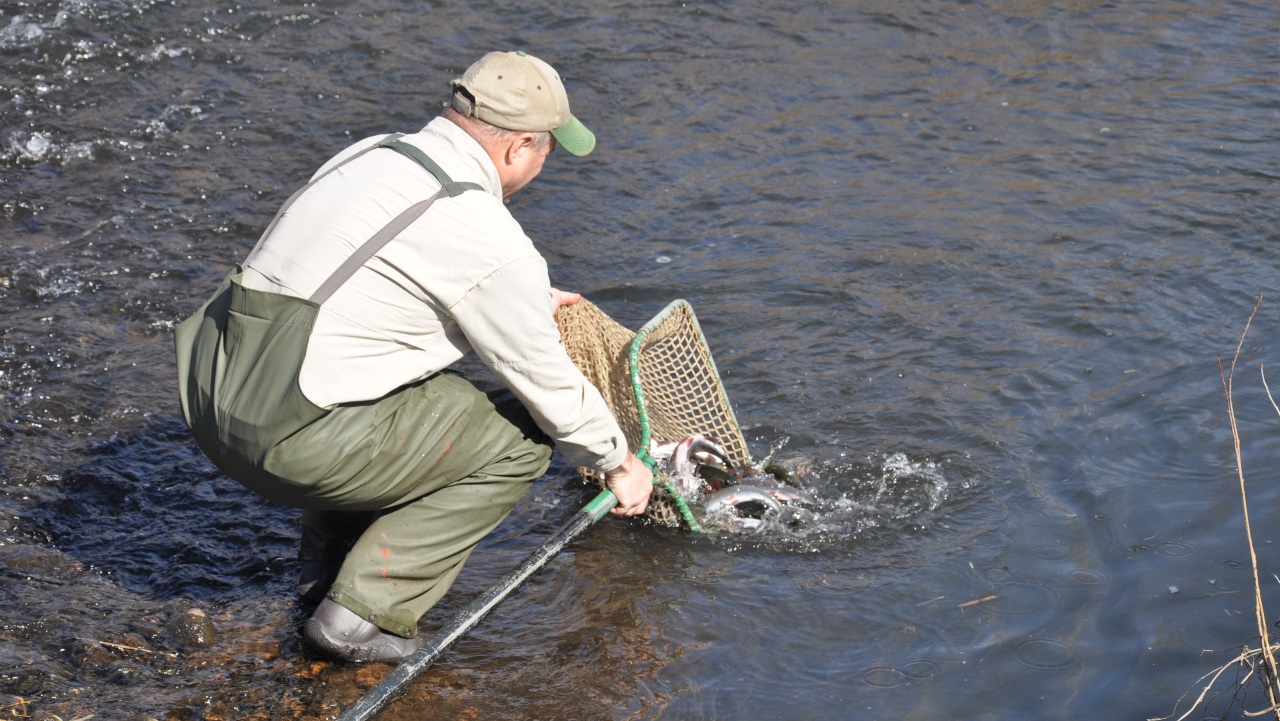 "People come down here fishing they can say 'wow, look at all the insects, look at the bumble bees, look at the monarch butterflies, some deer, some ducks … you can have a really good experience while catching some trout."